African Violet Care – Indoor Gems Grandma Grew
A collector of rare and precious stones couldn't find more pride and pleasure in his hobby than the collector of African violets. Certainly they are the gems of the indoor plants, and there are new varieties coming out regularly. There are the "girls" with serrated foliage; doubles, trailers and the large "supremes."
Blossoms are white, blue, pink, white with blue and lavender markings, reddish lavender with white edges, fringed pink, and on and on.
African violets grow best with daytime temperatures of 70° to 75° and with nighttime temperatures never below 40°.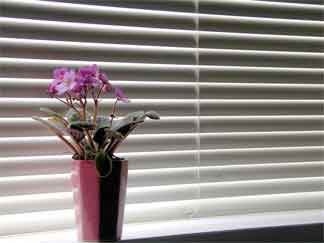 Hundreds of soil mixes are recommended but the easiest way is to buy an African violet soil mix at the local garden center – it has been specially formulated just for these beauties. Plus they are much less messy than making your own soil! You will want to keep your plants well fed and to do that I prefer a liquid feed regularly – (every other watering).
Avoid direct sunlight. Give north and east light in summer; south or west in winter. They like the humidity of a kitchen. For continuous bloom, plants should get from 12 to 15 hours of light each day. Artificial light satisfactory. Many hobbyists use special lights.
The African violet is a great starter plant that can provide blooms year round while taking up little space.
Over 22,000 subscribers
GET our free email newsletter...
Sign Up Today:
Still Need Help? Type Your Keywords Here: